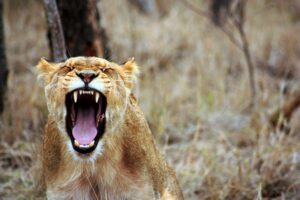 Ik weet het. Normaal zeggen we: mens, erger je niet. Daar zit natuurlijk ook iets in. Het is helemaal niet leuk om je te ergeren. Soms kunnen we ons erin verliezen en vanuit een grumpy bril naar de wereld kijken. Zwartgallig. Het halfvol glas enzo.
Dat wil ik absoluut niet aanmoedigen. Die grumpy modus ken ik heel goed en die brengt me meestal zeer weinig. En toch kan het ook enorm deugd doen om je te mogen ergeren. Om het niet te hoeven onderdrukken of veranderen. Right?
De mindfulness politie
Ik heb de laatste tijd nogal veel ergernis ervaren. Tjonge jonge. Onlangs hoorde ik bijvoorbeeld iemand zeggen: "Fuck de Corona-maatregelen". Hij zei het heel overtuigd – het was duidelijk niet bedoeld om te lachen. Meteen voelde ik een combinatie van verbazing, ergernis, frustratie en woede. En zelfs enige onderhuidse twijfel: zou hij misschien toch gelijk hebben?
In mijn hoofd werd meteen de mindfulness politie actief. Er gingen allerlei gedachten door me heen over de ergernis. Ahja, want als mindfulness beoefenaar hoor je je niet te ergeren, toch? Dat is niet erg mindful of spiritueel.