Als ik een lief heb.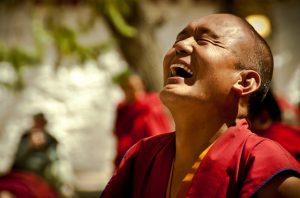 Als ik afgestudeerd ben.
Als ik mijn droomjob vind.
Als ik beroemd ben.
Als ik mezelf liefheb.
Als mijn wonden geheeld zijn.
Ken je dat? We hebben al eens de neiging om gelukkig zijn uit te stellen. Om ervan uit te gaan dat het in de toekomst ligt. We koppelen er allerlei voorwaarden aan. Ik kan pas gelukkig zijn als … (vul aan). Soms gaat het om materiële dingen, zoals een nieuwe auto, smartphone, snufjes of gadgets, maar het kunnen ook emotionele of zelfs spirituele doelen zijn: als ik meer zelfvertrouwen heb, beter in mijn vel zit, meer liefde krijg, of zelfs als ik verlicht ben.
In al deze gevallen projecteren we ons geluk ergens in de toekomst. Eerst moeten bepaalde criteria vervuld worden, dan pas kan ik gelukkig zijn. Op dit moment nog niet, maar morgen misschien wel. Het is niet moeilijk om in te zien dat er iets aan deze denkwijze schort. (meer…)